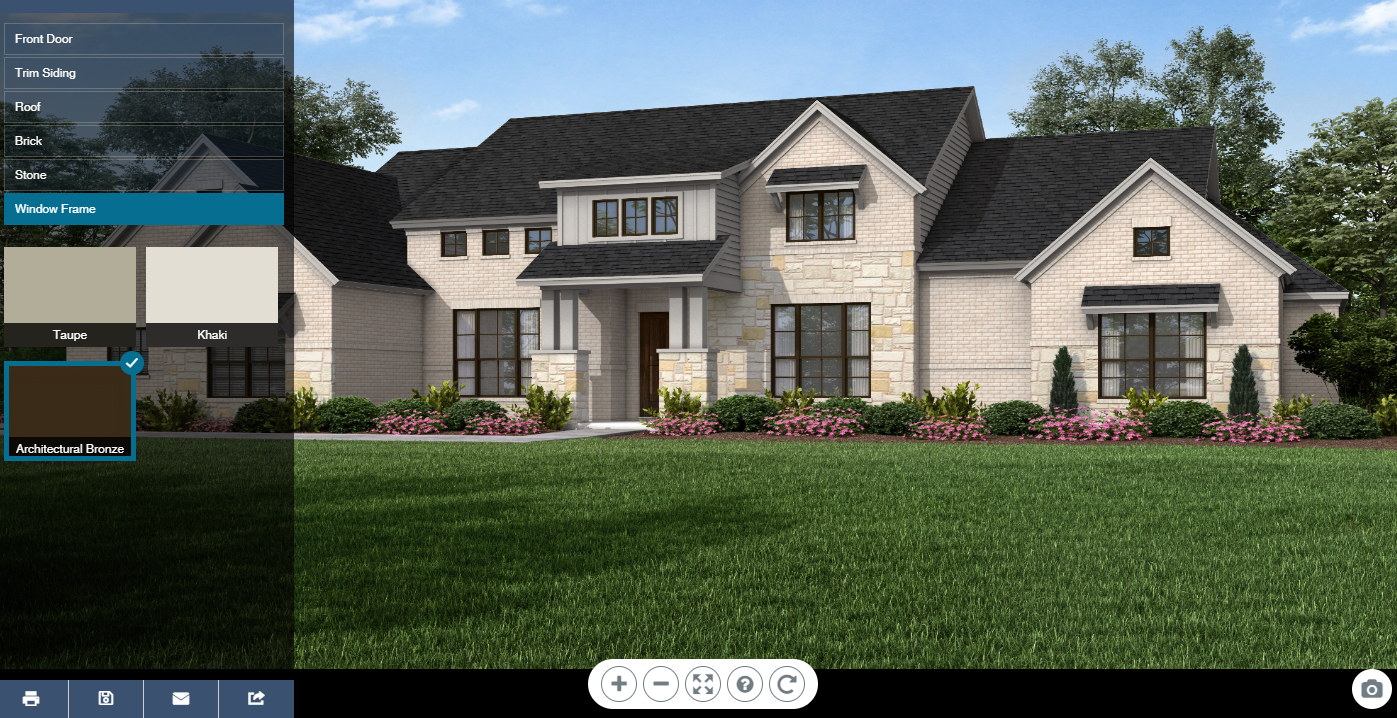 VISUALIZE YOUR DREAM HOME
Selecting design options for your home can be overwhelming. With an endless number of options, it can be hard to imagine what a particular, brick, stone or trim color will look like on your dream home.
No matter where you are our Exterior Visualizer tool is ready to help whenever inspiration strikes – you can explore colors on your desktop, phone or iPad. Narrowing down color choices just got easier!